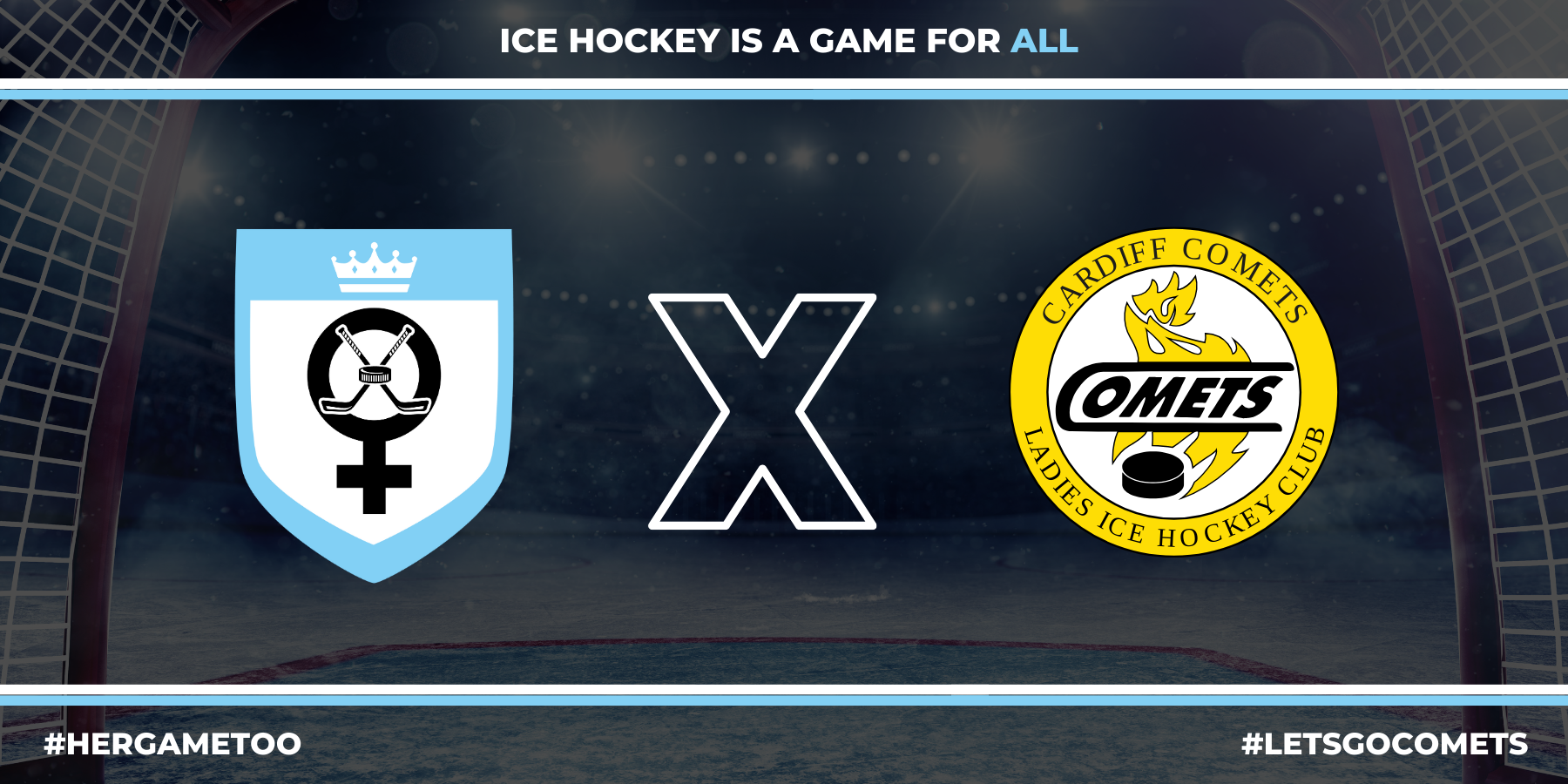 Cardiff Comets X Her Game Too Ice Hockey
We are thrilled to announce our partnership with Her Game Too Ice Hockey, a powerful initiative dedicated to spreading hope and equality in the world of sports. #HerGameToo, firmly believe that every action, no matter how small, has the potential to create a significant impact within the community. By fostering collective action, they aim to bring about meaningful change on a global scale.
Discrimination against women and girls in sports is not limited to just one game; it's a pervasive issue that transcends boundaries. That's why Her Game Too have decided to expand their campaign to encompass various sports, with the goal of providing support, encouragement, and inspiration to women in every facet of the game.
Ice hockey is one such sport where the challenges faced by women and girls often go unnoticed or unaddressed. #HerGameToo are committed to shining a light on these issues and advocating for inclusivity and equality within the sport.
We are thrilled about this exciting new chapter in our journey alongside #HerGameToo Ice Hockey. Stay tuned for more information on our collaboration, as we work together to drive change and promote a more inclusive and equitable sporting world.
In addition to this partnership, we are immensely proud to announce that our very own #10, Rachel Miles, serves as a Her Game Too Ambassador. Rachel has been working tirelessly to bring more clubs on board, furthering our shared mission of breaking down barriers and fostering a brighter future for women and girls in sports.
Together with Her Game Too Ice Hockey, we are committed to making a positive impact, one stride at a time. Join us on this exciting journey toward a more inclusive and equal sporting world.
Want to join the Her Game Too Movement? Contact them here:
https://www.hergametoo.co.uk/icehockey