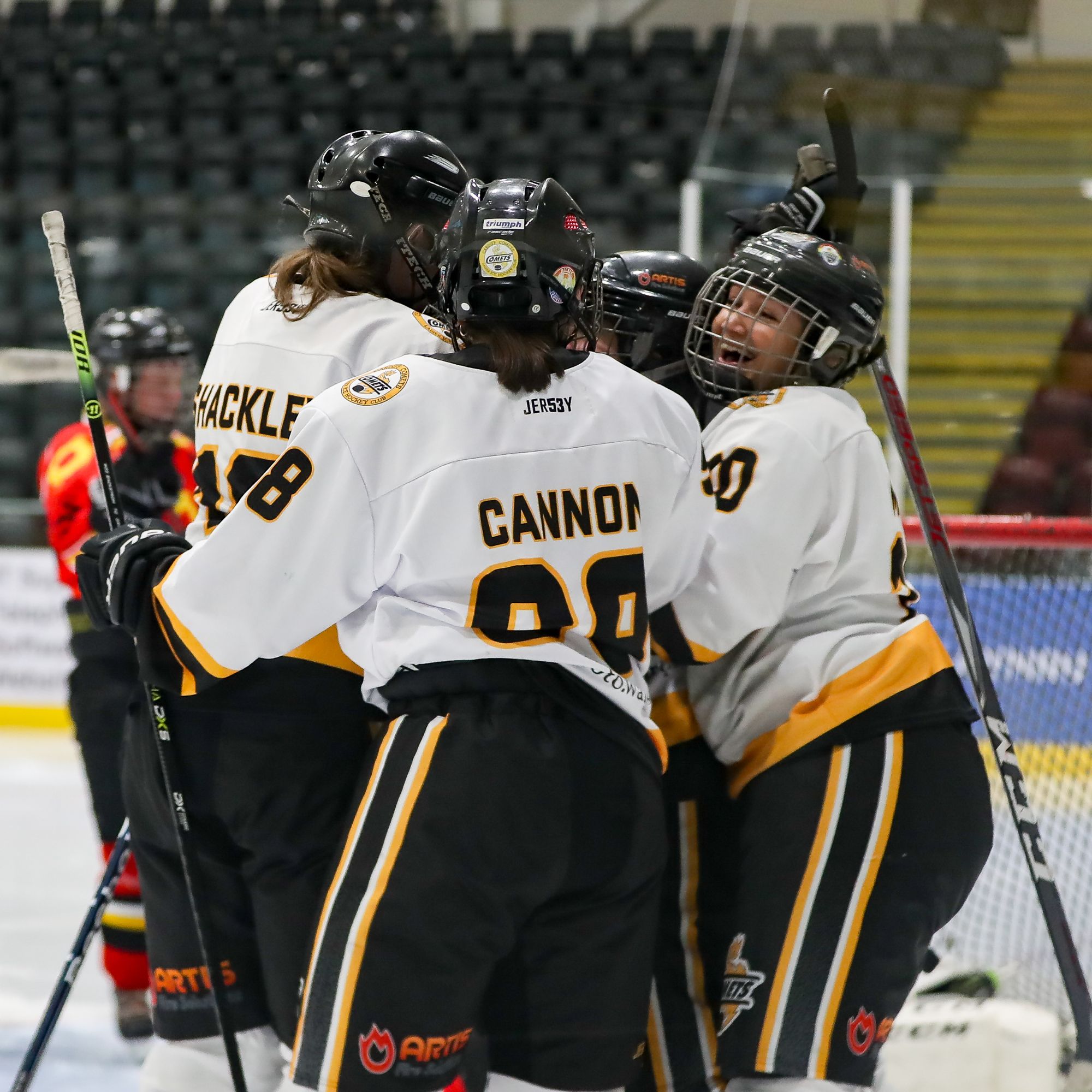 why sponsor the comets?
We are the only Welsh Women's Ice Hockey team playing in the British Women's Ice Hockey Leagues and share home ice with the Cardiff Devils at Vindico Arena in Cardiff Bay. We are looking for your support to help our team in the coming season and can offer you a great chance to promote your business while doing so.
We are a team that plays in the EIHA (English Ice Hockey Association) Women's League which is ranked in three tiers; Division Two (split North and South), Division One and Elite League. The Comets currently reside in Southern Division Two. For the first time in our history, we have a Development Team. This growth is predominantly down to our drive and determination to promote women's Ice Hockey through all our social media channels.
The Cardiff Comets currently operate through the efforts of their own members and volunteers, who assume various roles to enable girls and women in Wales to engage in learning and participating in ice hockey. We function as a self-sustained team, incurring substantial yearly expenses—amounting to hundreds of pounds per player—to cover operational costs. When we manage to secure sponsorships that contribute to the club's operational expenses, it alleviates the financial burden on players and ensures that participation remains accessible. Any level of sponsorship significantly impacts both our club and its players. The essential expenses we must address encompass league registrations, qualifications for coaching and management staff, ice rental (costing approximately £220 per hour and £440 per game), referee fees, equipment, and travel costs. Your sponsorship will be directed towards these expenditures, upholding the continuity of the club. As a point of reference, this year's ice rental expenses alone are projected to surpass £22,000.
For more information or to create a bespoke package drop us an email [email protected]